SECAMCCTV CORPORATION ABOUT US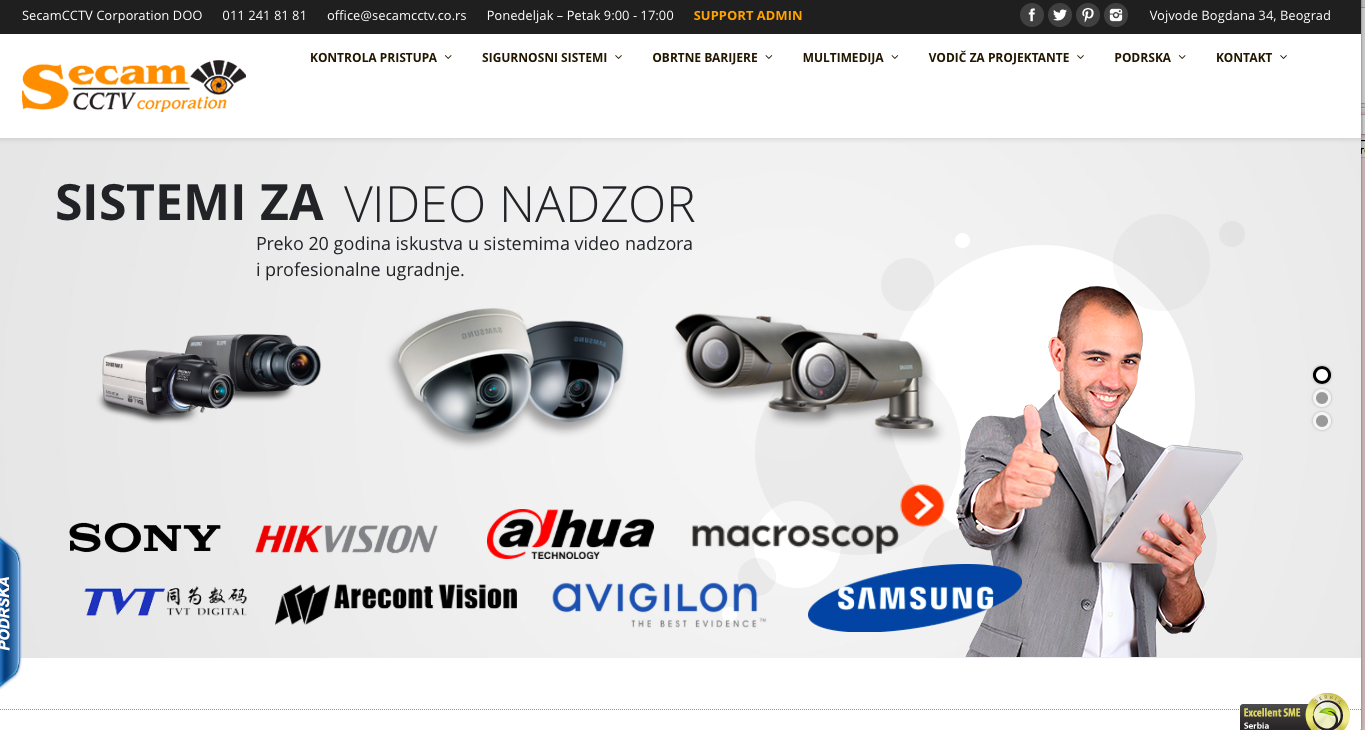 SECAMCCTV ABOUT US:.
SecamCCTV Corporation doo was established in 2004. year and quickly became one of the leaders in the domestic market for systems of technical protection of buildings, especially in the field and multibiometric and RFID Time Attendance and Access Control. With its numerous technical solutions has more than 1700 satisfied customers who still use some of our systems of protection and control. SECAMCCTV engaged in distribution, sales, implementation and integration of security systems as the main activity in recent years, software development and solutions for intelligent access control and time attendance. In addition to the many brands in the field of security, SECAMCCTV has become known for one of the world's leading manufacturer of access control ZKTECO. With his constant presence in the market throughout the region.
Ustanovili smo da dolazite iz države koja je izvan Sjedinjenih Američkih Država. We've detected you are coming from a location outside of the United States.
Molimo da izaberete jednu od datih mogućnosti: Please choose one of the following:

SERBIA.